Gasthof BRÜCKENWIRT – your inn and restaurant in Rif near Hallein in Tennengau
Welcome to the inn and hotel Brückenwirt in Rif near Hallein!
Do you want to enjoy regional as well as international delicacies? Or spend a few nice days outside the gates of the city of Salzburg? Then you've come to the right place!
The family-run Gasthof Brückenwirt is known for its cosiness, hospitality and good cuisine. The sunny and quiet house impresses on the one hand with the refined and yet down-to-earth delicacies, on the other hand with the optimal location in Salzburg's Tennengau.
Our goal is that you can fully enjoy your time with us. With a leisurely lunch, an exquisite dinner or even a few days in our stylish hotel rooms.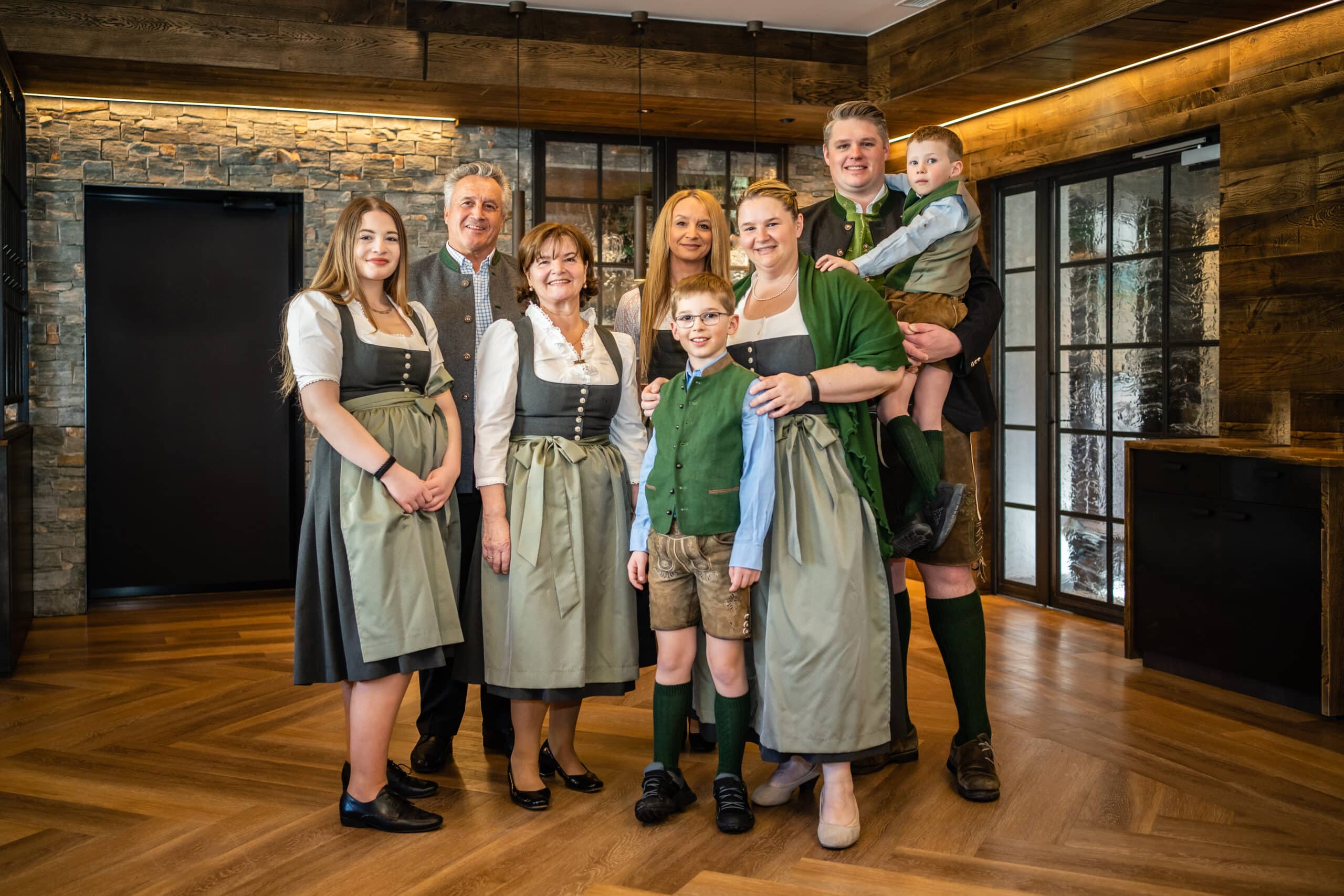 Inn – eat and enjoy
Taste the diversity of the Salzburg regions. Because the Brückenwirt is known for its down-to-earth, home-style cooking. We also serve sweet temptations, sophisticated creations, hearty delicacies and vegetarian dishes. These culinary delights are accompanied, for example, by a good glass of wine. Let our friendly and competent team advise you!
Hotel – feel good, linger, pause
With us, enjoyment is at the highest level! Feeling good is made easy in the tastefully and cosily furnished rooms. Because it is very important to us that you can fully enjoy your stay. Even the little guests are big with us. The spacious and cozy family rooms are specially tailored to the needs of children. So nothing stands in the way of a relaxing time!